50 foot (15 meter) scissor lift:
Product Overviews
This kind of lift is with automatic walking function by itself. It does not require external force, easy to operate.Widely used in aerial installation & maintenance,such at hotels, grand hall,sport stadium, large factory, workshop and so on.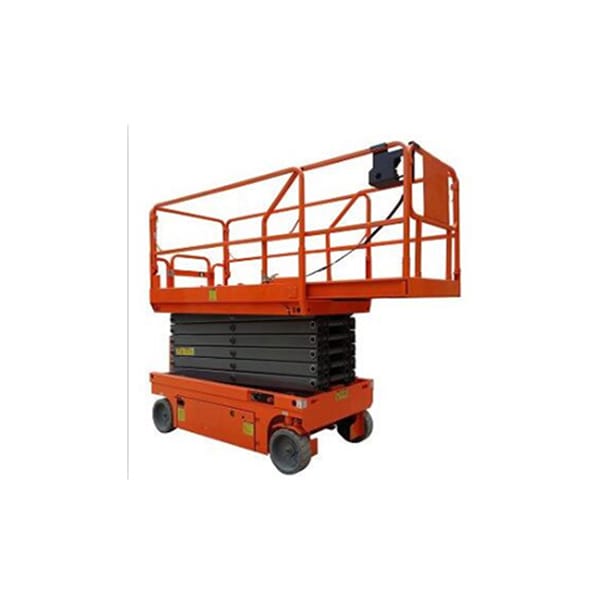 Rated Loading Capacity:300kg-500kg
Max. Lifting Height:50 foot (15 meter)
Grade ability:
25%
Battery:
4ps battery
50 foot (15 meter) scissor lift is equipped with two kinds of motors, hydraulic lifting motor and electric driving motor. Hydraulic lifting motor supply power to lift up and down smoothly. Electric driving motor supply power to move forward,backwoard, turn around. Working Principle is different with hydraulic drive self propelled scissor lift.
50 foot (15 meter) scissor lift all by battery power. Operator can control lifting, moving, turning and all movement on the platform through the control system.
Features:
--Nice appearance, compact structure, low maintenance cost
--Strong power performance,long working time
--Flexible operation and excellent field adaptability